Dance It Out Studious: Mobile-Friendly Redesign
Dance It Out Studios approached me to redesign their website in a way that was mobile friendly and easy to navigate.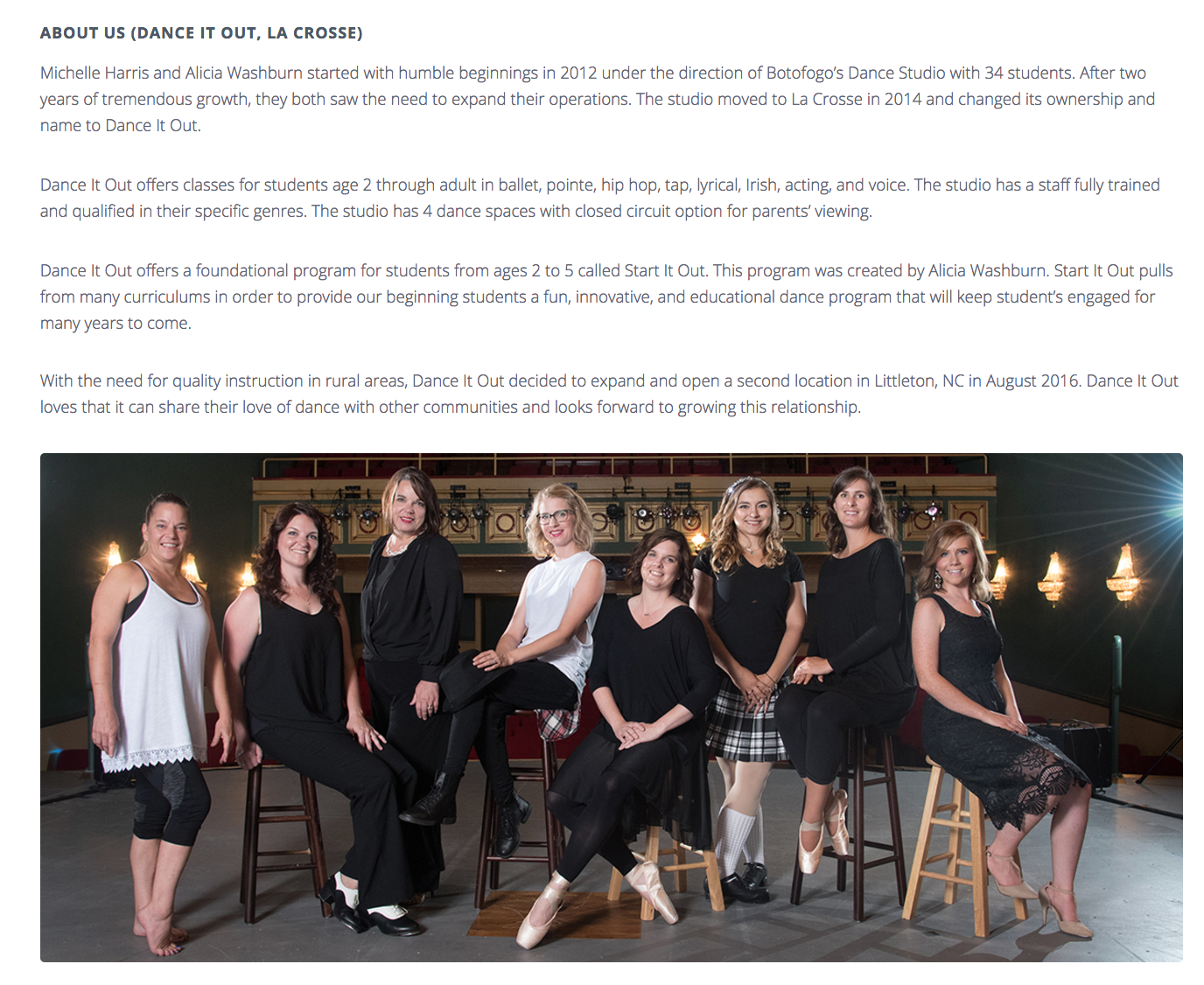 "We have had several clients and vendors comment on how great the website looks.  We were recently interviewed for a national magazine about how we stay successful in a rural area and the writer mentioned that the website helped them pick who to interview."
Alicia Washburn, Co-Owner
www.DanceItOut.com