Meherrin River Regional Jail: Mobile-Friendly Redesign
Meherrin River Regional Jail contacted me in order to redesign their website in a way that was responsive and mobile friendly.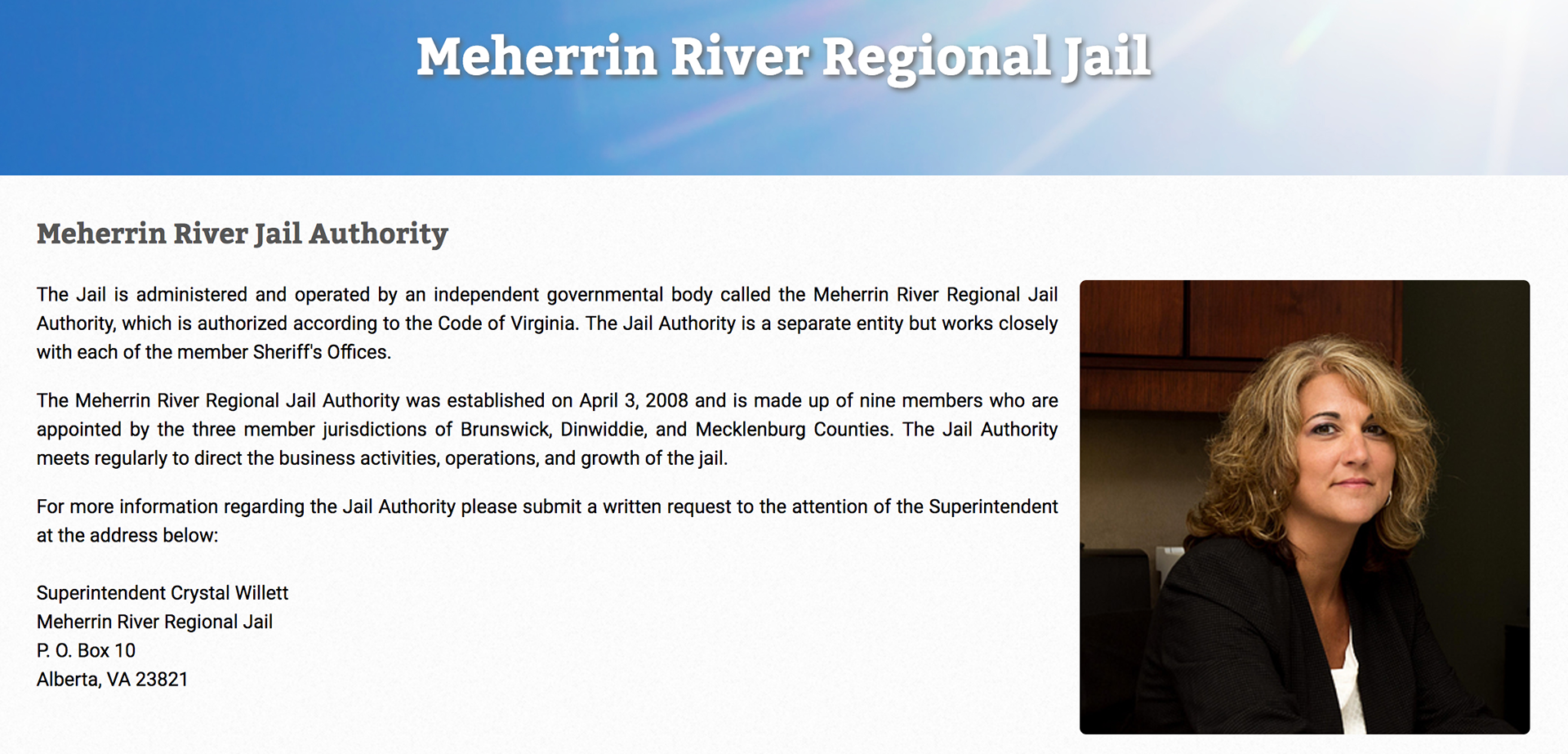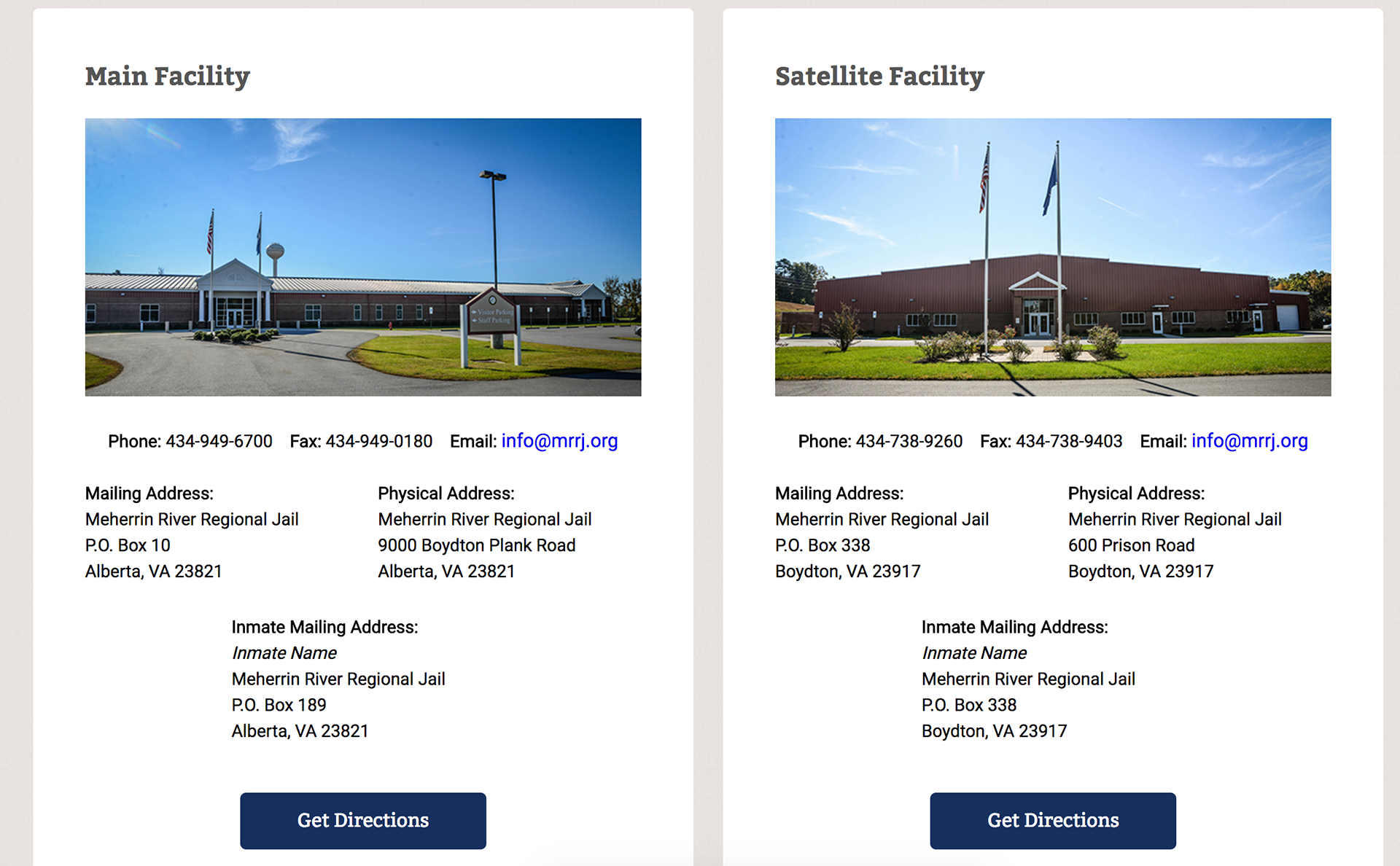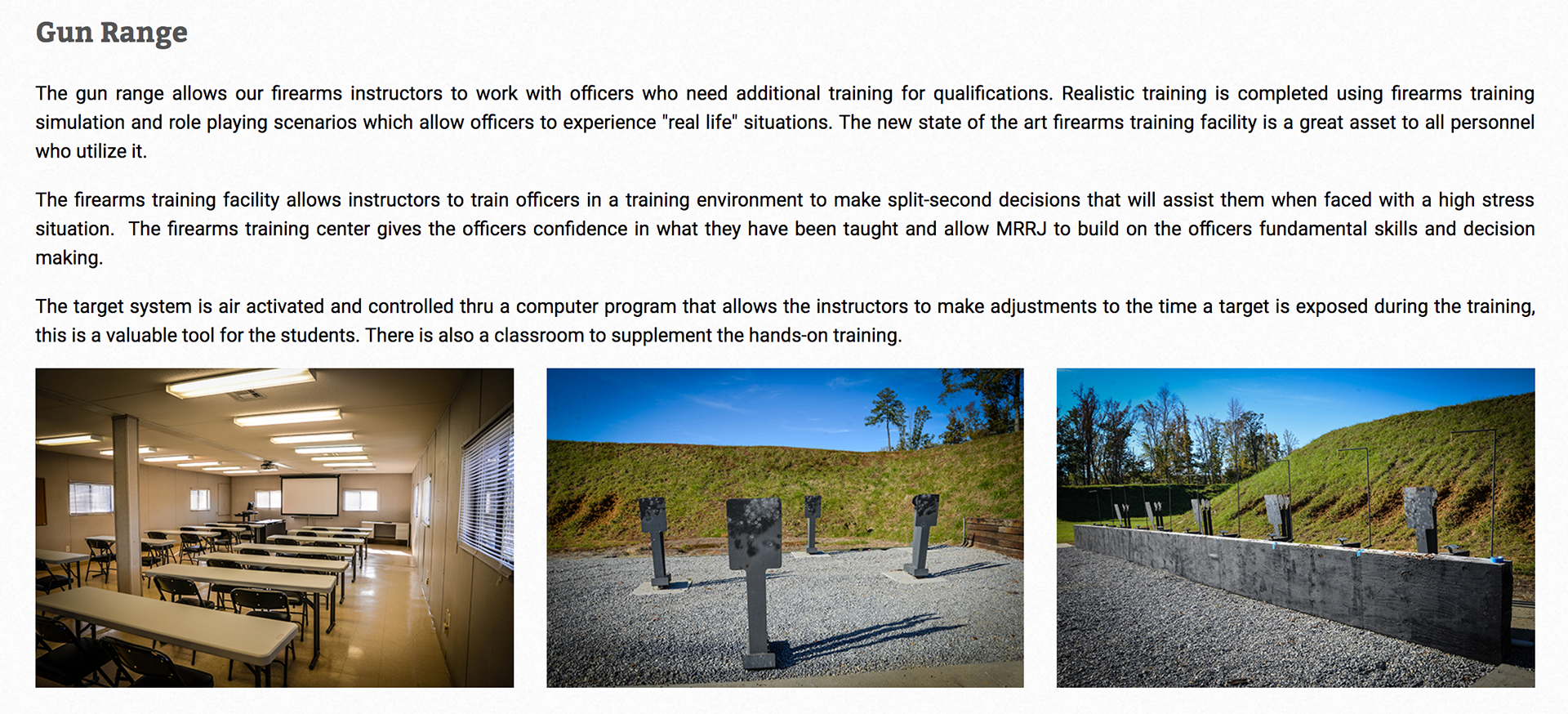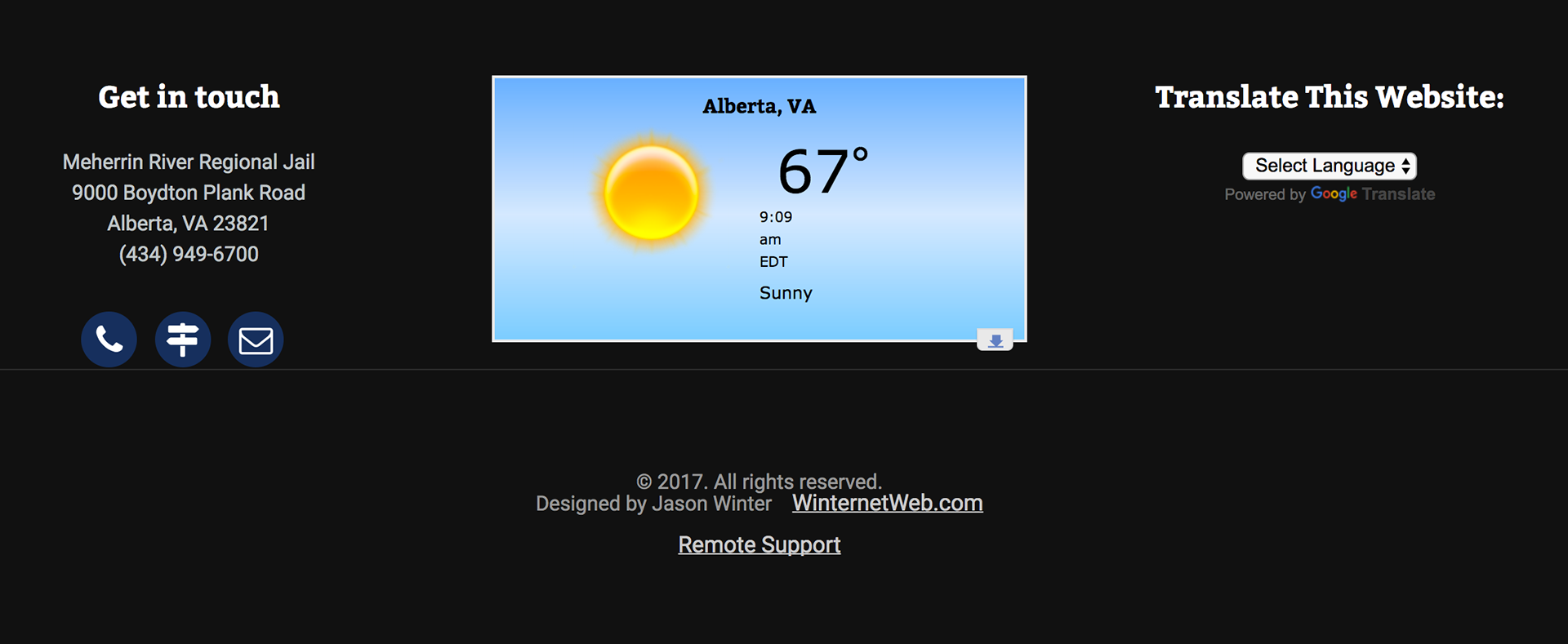 "I have had the pleasure to work with Jason and his work is second to none. Just before we started negotiations for the website re-design at work, our website at that time, had become hacked. Like any good doctor he pointed me to the cure. If you or your business is looking for a reputable web designer, I would suggest giving
WinternetWeb.com
a shot."
- Guy Short, Director of Information Technology